How Much Does Microblading Cost?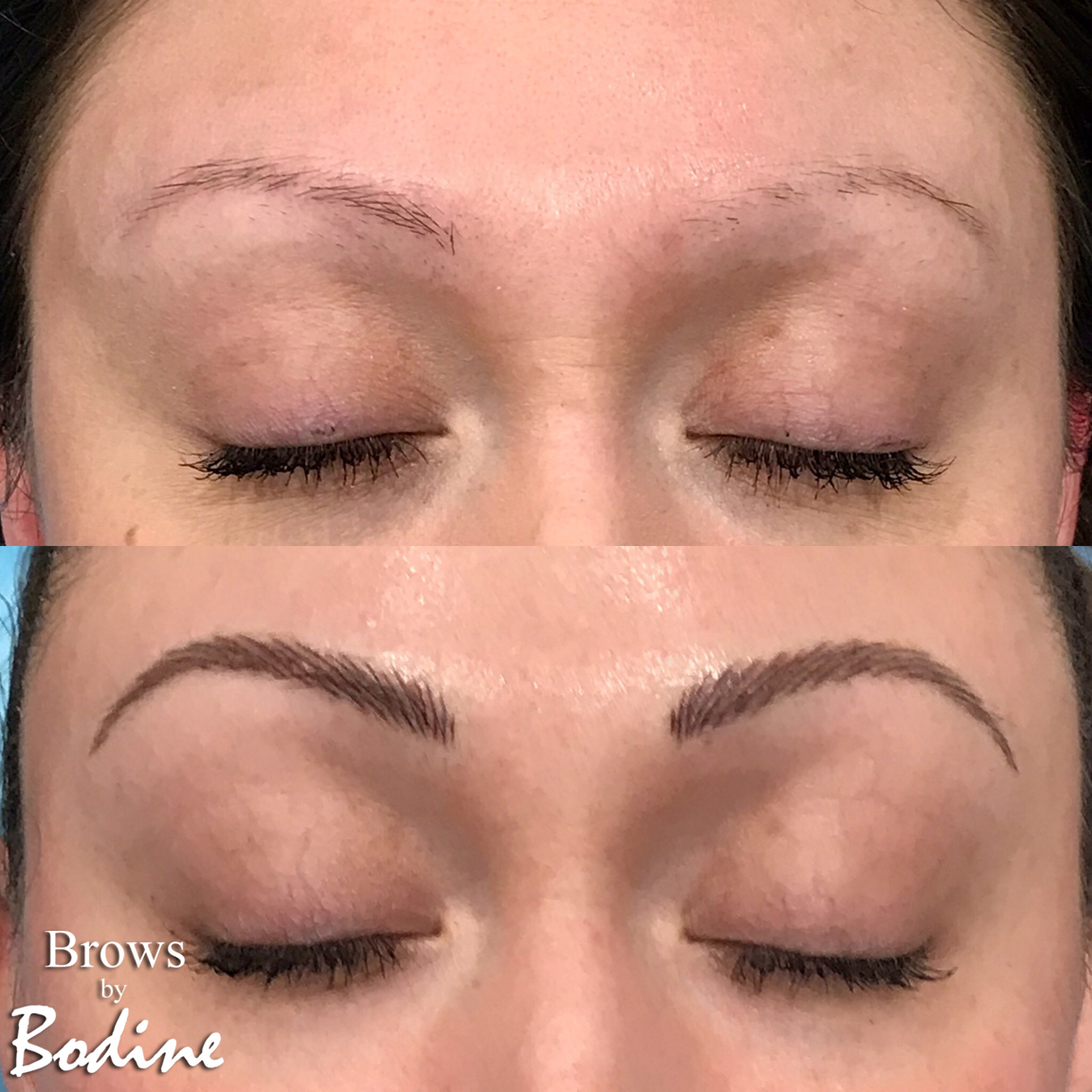 How much does microblading cost? For microblade eyebrows at the Brows By Bodine salon, the full cost of the procedure is $500. This includes the primary session, where we design and create your new brows, and one touch-up session a month later, to make fine-tuning adjustments to the color. Future touch-up sessions (usually required once per year) cost $200.
Microblading is a technique where the artist applies a semi-permanent pigment just beneath the surface of the skin, in fine strokes that have the appearance of natural brow hair. The artist makes a very shallow scratch on the surface of the skin with a microblade pen, and then paints a natural cosmetic pigment over the scratch… allowing it to absorb. Once the skin closes over the pigment, it is trapped just beneath the translucent top layer of skin, allowing the pigment to be visible beneath.
Over time, the pigment will gradually exfoliate away as the skin naturally sheds its top layers. For most clients, this process will take a couple years. However, after one year the color has usually faded enough to need a touch-up. The artist applies more pigment to the brow area, directly above the original microblade hair-strokes, to keep the color looking fresh and new.
At Brows by Bodine, I specialize in the most natural eyebrow microblading approach, which creates a very subtle and beautiful natural brow effect. With two decades of experience as a portrait artist, and 18 years in the cosmetic and beauty industry, I can give you the brows you have always wanted.