Why Microblading?
One of the hottest new technologies in the beauty industry is eyebrow microblading.
It allows the artist to fill in the clients brows with natural looking, hair-like strokes of pigment. The pigment generally lasts for 1-2 years, which means the client can enjoy worry-free, effortless eyebrows, with minimal maintenance. Typically, a touch-up session is needed once a year, to maintain the color.
Microblading is a great solution for correcting these common eyebrow issues:
– Thinning Brows
– Thyroid imbalance, which typically causes hair loss on the outside of the brow area
– Alopecia, which causes total eyebrow hair loss
– Blonde or gray brow hairs that are seem to disappear.
The ideal result is to create eyebrows that best enhance the clients features, and look as natural as possible.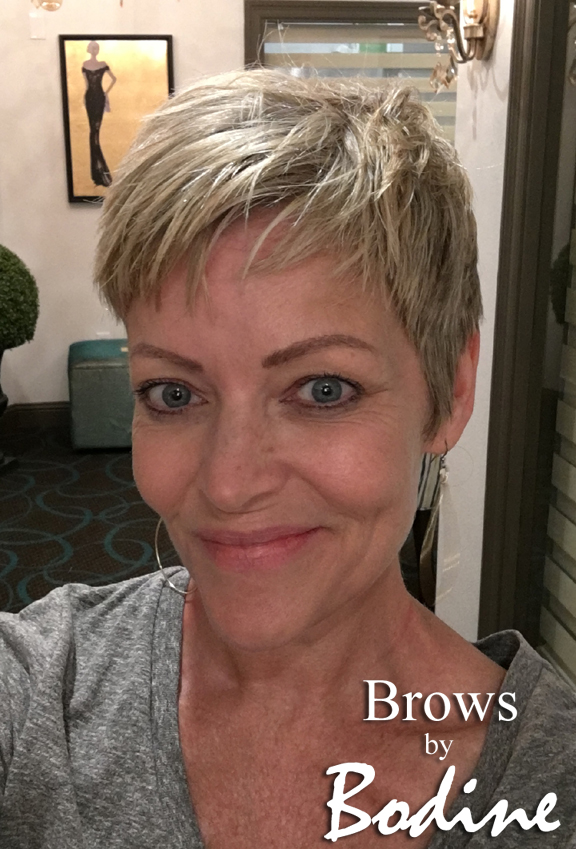 Brows By Bodine microblading salon provides eyebrow design and microblading services for clients in Dallas, Highland Park, Plano, Grand Prairie, Garland, and the greater DFW area.
Call Don Bodine at 214.828.6270 to schedule a free eyebrow consultation.